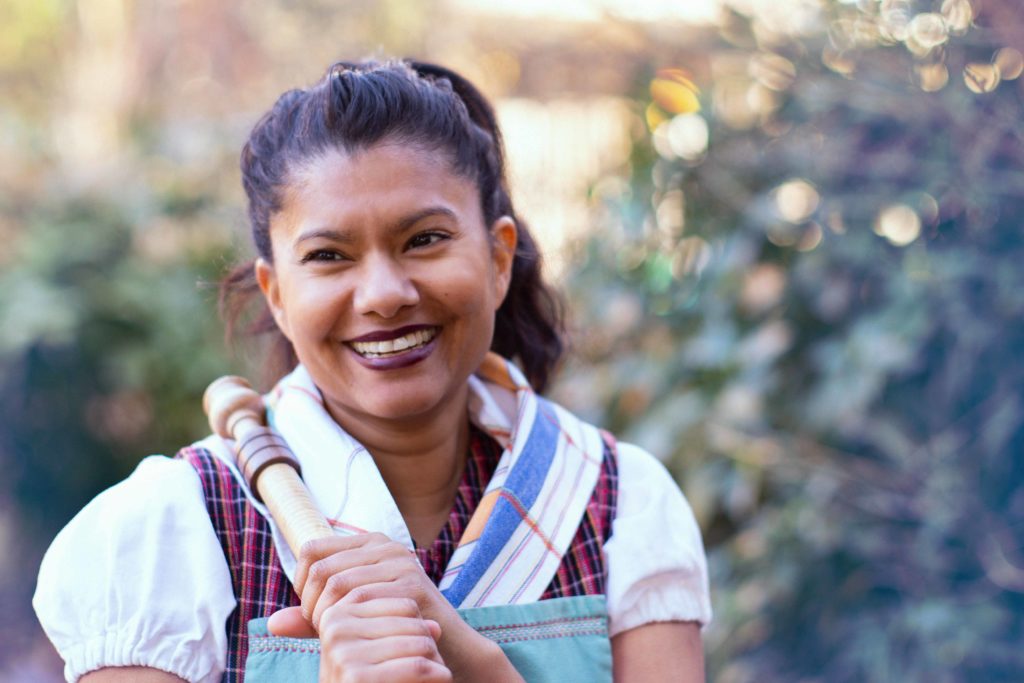 photos © ju.ca_photography
D – Mit 12 Jahren beginnt Jessica Frossard ihr Horn-Studium im Konservatorium von Fribourg. Sie fährt weiter mit ihrem Studium in der Musikhochschule von Lausanne, zuerst in der Klasse von Geneviève Huot und dann in der Klasse von Olivier Alvarez. Sie studiert auch Naturhorn in der Klasse von Olivier Darbellay. Sie bekommt ihr Lehrdiplom im Jahr 2003 und ihr Master of art dem nächsten Jahr und noch zwei Jahre später ein pädagogisches Diplom im PHS. Sie unterrichtet während mehreren Jahren in verschiedenen Hochschulen im Kanton Waadt und in der gleichen Zeit fährt sie weiter mit dem Hornstudium. Sie spielt oft in verschiedenen Orchestern und in Kammermusik-Gruppen in der ganzen Schweiz. Sie mag es auch, andere Musik als klassische Musik zu spielen, so spielt sie in Jazz, Funk, Rock, Pop, experimentellen Musik Gruppen.
Jessica ist seit Marz 2019 ein offizielles Mitglied des internationales Alphorn Ensemble: « The Alpine Sisters ». Mit diesem Ensemble, in Duett und auch als Solistin hat sie an der berühmten Festival und Internationalen Wettbewerb Nendaz Edition 2019 teilgenommen. Die Alpine Sisters, in Duett haben 1. Preis in Traditionell, Formation, und 1. Preis in Modern Wettbewerb gewonnen. Jessica hat auch in Solo, in Modern Wettbewerb, 3. Preis mit einer eigenen Komposition gewonnen.
F – A l'âge de 12 ans, Jessica Frossard commence ses études de cor au conservatoire de Fribourg. Elle les poursuit à la Haute école de musique de Lausanne dans la classe de Geneviève Huot d'abord, puis dans la classe d'Olivier Alvarez. Elle étudie également le cor naturel dans la classe d'Olivier Darbellay. Elle obtient son diplôme d'enseignement en 2003, puis son diplôme de hautes études musicales l'année suivante et deux ans plus tard encore, un diplôme pédagogique HEP. Elle enseigne durant plusieurs années dans différents collèges vaudois tout en continuant à se perfectionner au niveau instrumental et en se produisant régulièrement lors de différents concerts en orchestre ou en musique de chambre. Elle joue dans de nombreux orchestres de Suisse romande et de Suisse allemande et aime aussi à sortir du répertoire classique en jouant dans des groupes de jazz, de funk, de rock, pop, de musique expérimentale.
Jessica a rejoint officiellement en mars 2019 l'ensemble international de cors des alpes "The Alpine Sisters". Avec cet ensemble, en duo et également en tant que soliste, elle a participé au célèbre Festival et Concours international de cor des alpes Nendaz Edition 2019. Les Alpine Sisters, en duo ont remporté le premier prix pour le concours traditionnel, Formation, et le premier prix pour le concours modern (off). Jessica a également remporté le 3ème prix en solo, concours moderne avec l'une de ses compositions.
EN – At the age of 12, Jessica Frossard began studying horn at the Freiburg Conservatory. She continues her studies at the University of Music (HEMU) in Lausanne in the class of Geneviève Huot first, then in the class of Olivier Alvarez. She also studies natural horn in Olivier Darbellay's class. She obtained her teaching diploma in 2003, then her diploma of advanced music studies the following year and two years later again, a teaching diploma HEP. She taught for several years in different colleges while continuing to improve her instrumental level and performing regularly at various concerts in orchestra or chamber music. She plays in many orchestras in Switzerland and also likes to go out of the classical repertoire playing jazz, funk, rock, pop, experimental music.
Jessica officially joined in March 2019 the international alphorn group "The Alpine Sisters". With this ensemble, as a duo and also as a soloist, she participated in the famous Festival and International Competition Nendaz Edition 2019. The Alpine Sisters, in duo won the first prize for the traditional competition, Formation, and the first prize for the modern competition (off). Jessica also won the 3rd prize in solo, modern competition with one of her compositions.