Two Alpine Sisters : Annette Cox and Jessica Frossard are thrilled to have won, in duet, the modern competition (off) at Nendaz famous international alphorn festival and competition edition 2019. They also won 1st prize in the Formation category in duet. Jessica also got a 3rd prize in solo for the modern competition as well with one of her compositions.
A few Videos to remember Nendaz 2019! (Swiss TV, German TV and more…)
Swiss TV french
We had fun in Nendaz!
DW deutsche Version
DW english version
The concept of hybrid concerts has started!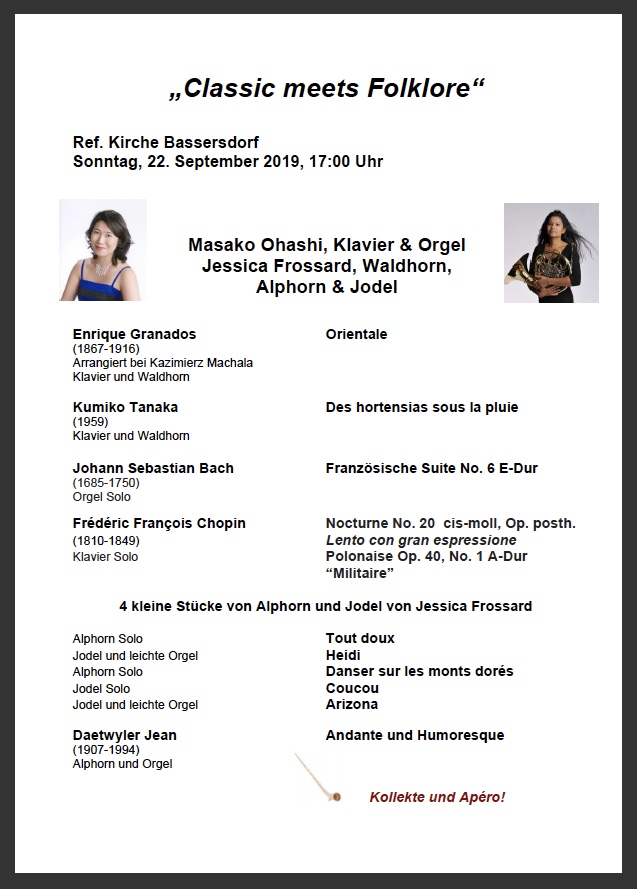 Jessica became an officiel member of The Alpine Sisters in March 2019!!!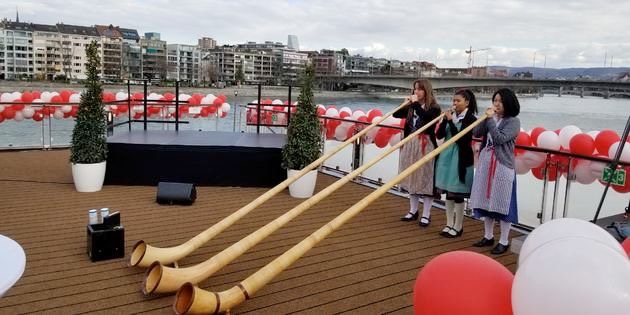 The Alpine Sisters in action: playing for the christening of the new Viking ships in Basel.
With Annette Cox at the event "EF Education AG"
The Alpine Sisters shared a post.